C1 Advanced Conversation for Fluency - Online
Start
onsdag 17. november
Nedsat pris

kr. 1.835
Start
17.11.2021
Periode
17.11.2021 til 19.01.2022
Lektioner
27
Holdnr.
2020-21
Underviser
MA Lakambini Sitoy

Sted
online
Lokale
Zoom
Tid
ons 17.00 - 19.30

Pris
kr. 2.000
Nedsat pris
kr. 1.835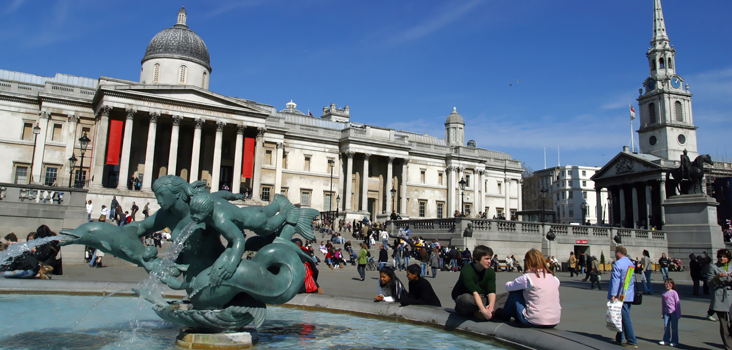 Speak English fluently and pronounce the words correctly
This online course is for you if you are already at an advanced level, but would like to progress even further by broadening your vocabulary and increasing your fluency when speaking English. Perhaps you have not used your English for some time and you need to boost your confidence or brush up your skills.

We will discuss topics in much more depth than at the previous levels. The lessons will be based on a selection of newspaper articles that focus on interesting current events or relevant social issues that inspire discussion.

The course will be held online with Zoom, which means we will be able to use the breakout rooms function so that you can work together in virtual groups to complete fun collaborative exercises, which will focus on improving your fluency and confidence and your flexibility with English.

The topics will be selected according to what you and the other students would like to talk about, but we usually discuss some of the following subjects: the best places in the world to live, health, diet and exercise, and the environment.

We will also watch YouTube clips that are linked to the topics in the articles to improve your listening skills and to further inspire discussion.

This is not a grammar course, but your teacher will explain any grammatical mistakes you make as they can prevent you from holding a fluent and accurate conversation. Extra material focused on improving your grammar can be provided for self-study if necessary.

Teaching material
You do not need to buy a book for this course. Your teacher will select suitable material, which is included in the price.

How do the online lessons take place?
You take part in the class via the video conferencing programme, Zoom. Your teacher will upload a secure link to the class meeting room on our digital platform, Moodle. You and your fellow students will meet online once a week. You will work with authentic texts, video and audio clips as well as interactive group tasks. Online classes are similar to face-to-face classes in that you can work in groups, take part in classroom discussions, raise your hand and share your work with everyone.


Overview of the course layout and material
You will receive access to our online digital platform, Moodle. Moodle provides a comprehensive overview of the entire course. You will also be able to contact your classmates and discuss the activities taking place in your class.

On Moodle you can:



see the plan for the course, the individual teaching sessions and homework


see teaching materials including extra materials such as videos


communicate with your teacher and your fellow students


follow up and catch up on lessons missed if you are absent during the course


Preparation time: approx. 1-2 hours.
There is a maximum of 14 students in this class.