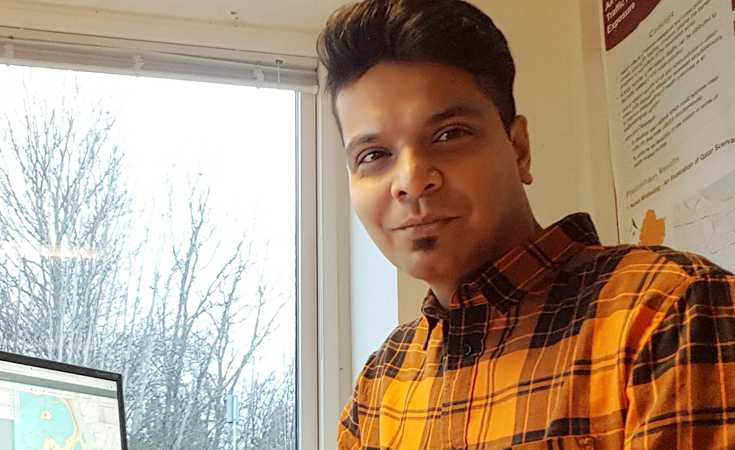 "I came to Denmark more than five years ago from Pakistan. I completed my PhD here, and now I work as a university researcher. I don't need to speak Danish for my job, but I decided to start studying it a little less than two years ago. I wanted to learn more about Danish culture.
I had learnt some Danish at another school, but I wasn't very happy there. Then, a friend of mine recommended Studieskolen, and I wanted to try it and see what happens. Well, I like it so much. I have stayed here ever since!
I am impressed by the systems at Studieskolen. The online platforms work great, and I especially like how I can check and assess my grammar assignments online.
The teachers are very helpful, and the social aspect is great too. I have made new friends that I meet and practise Danish with outside of class.
Being an academic researcher can be pretty stressful, but going to Danish class is a great stress reliever for me where I see my friends and enjoy the study environment.
I have taken regular Danish classes and a class that focuses on listening to and speaking Danish. It helped me a lot. Ever since then, I have been motivated to speak more and more Danish – if you don't speak the language, you won't learn it!
I try to speak more Danish at work now. I am glad that often I can almost follow the meetings in Danish, and sometimes also reply and discuss things shortly
I am happy with my learning progress at Studieskolen, and it often surprises me how much Danish I can speak and understand now."