Danish for beginners 1 and 2 (A1) - crash course
Start
Tuesday September 7
Start
07.09.2021
Period
07.09.2021 to 11.11.2021
Lessons
63
Class no.
06009-21
Teacher
cand.mag. Mikael Hertoft

Location
Vognmagergade 8, 2.sal
Room
V243
Time
Tue 17:00 - 20:00
Thu 17:00 - 20:00

Price
DKK 3,595
Time
Tue 17:00 - 20:00
Thu 17:00 - 20:00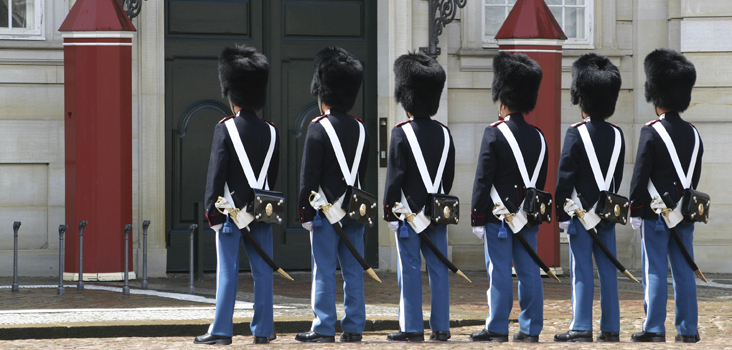 This course is for you if you want to learn Danish extra quickly!
You will very quickly learn to handle very simple situations in Danish.

You will first learn the absolute basics, such as:



Telling a little bit about yourself


Asking about others


Asking how someone is doing


Asking someone their name, where they live, and where they are from


Asking someone which languages they speak


Within a short amount of time, you will also learn numbers, time expressions, and the names of weekdays and months.
You will learn how to ask someone for their telephone number and address and also both tell about your own family and ask others about theirs.
We will talk about housing and different types of homes, and you will learn to describe how and where you live. You will learn to tell about your job and much else besides.
Pronunciation is a chapter for itself.
It is critical that you acquire good Danish pronunciation, which is why we focus on it from the very beginning. We will practise how to pronounce the different sounds unique to Danish, and how the melody of a Danish sentence should sound.
Teaching materials developed at Studieskolen
The teaching material
Danish to Go
is a learning system which is developed by teachers at Studieskolen specifically for Studieskolen's students.
The material consists of two books - a textbook and an exercise book - which you will use in class, as well as a comprehensive online learning site with sound, video, practice exercises and online resources with grammar and vocabulary.
We will be working with chapters 1-6.
Each chapter consists of:


A video with four main characters, experiencing typical everyday situations


An introduction to new vocabulary with short texts and listening exercises


An introduction to pronunciation and pronunciation exercises


Verbal exercises and tasks, f.ex. conversation exercises


A series of grammar and vocabulary exercises


Writing exercises


The teaching materials are included in the course price. The teacher will hand out the books in class, and you will automatically receive access to our online learning platform Moodle.
How is the class conducted?
The teaching form is blended learning, where in class we work with oral Danish and conversation exercises, we practise our pronunciation and work a little on grammar.
At home on your own computer you will spend a lot of time working on listening comprehension, reading and writing exercises.
The class is held in Danish, but we use English as a helping-language, f.ex. to explain grammar.
Practical information
This course is for those who do not already speak any Danish.
Danish for beginners 1 and 2 is the equivalent of level A1 in the Common European Framework Reference for Languages.
There are 7 lessons of 45 minutes in class per week.
Preparation time: approximately 8 hours per week.
There will be 10-18 students per class.
If at some point we are required to discontinue classroom teaching with physical attendance due to corona, lessons will continue online in Zoom.
Online lessons due to corona are considered regular tuition, regardless of whether the individual participant wishes to make use of this option or not.
If we have to switch to online lessons, compensation in the form of reimbursement or replacement tuition will not apply.
Remember that you can always cancel your registration until one week before your course starts.