Dansk - basisniveau 1 (A2) - online
Start
19.08.2021
Period
19.08.2021 to 23.09.2021
Lessons
24
Class no.
06022-21
Teacher
BA Hannah-Elisabeth Andersen

Location
online
Room
Zoom
Time
Thu 17:00 - 20:30

Price
DKK 1,370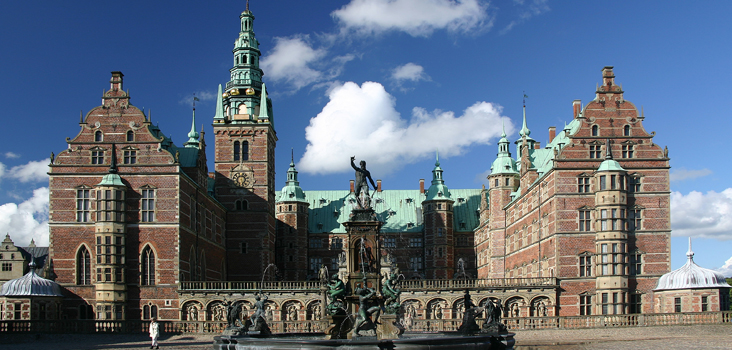 Tal dansk!
Et kursus for dig, der har svært ved at komme til almindelig klasseundervisning
Holdet er mest for kursister, der har svært ved at møde frem til klasseundervisning, det kan fx være, fordi du bor uden for København.
Der er to onlinesessions om ugen.
Holdet kræver stor selvdisciplin og har som forudsætning, at du er motiveret for at lære dansk ud over de ugentlige onlinesessions.

På kurset Dansk - basisniveau 1 bliver du bedre og mere flydende på dansk, når du taler med andre. Det kan være samtaler om:



hvad du lavede, før du kom til Danmark


hvad du laver i Danmark, og hvor længe du skal være her


arbejde, uddannelse og jobmuligheder


Du får flere nuancer i ordforråd og grammatik, når du taler om helt almindelige hverdagsting med din familie eller med dine venner.
Vi taler om steder, og du lærer at fortælle, hvor noget ligger henne i forhold til noget andet.
Vi laver selvfølgelig også lytteøvelser og videoøvelser, så du bliver bedre til at forstå dansk.
Udtalen er så vigtig, derfor arbejder vi hver gang med udtale.
Undervisningsmateriale udviklet på Studieskolen
Undervisningsmaterialet Danish to Go er et lærebogssystem, der er udviklet af undervisere på Studieskolen specielt til Studieskolens kursister. Vi bruger Danish to Go 2, der er en direkte fortsættelse af Danish to Go 1.
Materialet er online og inkluderer et omfattende læringssite med lyd, video, øvelser og resurser med grammatik og ordforråd.
Vi arbejder med kapitel 1-3.
Hvert kapitel består af:


en video med fire gennemgående personer, der oplever typiske hverdagssituationer


en introduktion til nyt ordforråd med små tekster og lytteøvelser


en introduktion til udtale og udtaleøvelser


mundtlige øvelser og opgaver, fx samtaleøvelser


en række øvelser med ordforråd og grammatik


skriveøvelser


Undervisningsmaterialet er inkluderet i kursusprisen, og du får også automatisk adgang til vores online læringsmiljø Moodle.
Hvordan foregår undervisningen?
Du skal arbejde ved computeren med lytteforståelse, læsning og skriftlige øvelser. To gange om ugen er der fælles, online session, hvor vi arbejder med mundtlig dansk og samtaleøvelser. Vi træner også udtale og laver lidt grammatik.
Undervisningen foregår kun på dansk.
Praktiske oplysninger
Dansk - basisniveau 1
svarer til første halvdel af niveau A2 på Den Fælles Europæiske Referenceramme for Sprog.
Kurset er for dig, der kan lidt dansk i forvejen, fx hvis du har taget hele modul 1 på et sprogcenter eller Dansk for begyndere 1 og 2 på Studieskolen.
Vi forventer, at du bruger 8 timer om ugen på hjemmearbejde.
Det er nødvendigt, at du har adgang til en computer med god internetforbindelse og webkamera. Det er også en fordel, hvis du har erfaring med at bruge digitale værktøjer og tilegne dig viden gennem onlineundervisning.