Dansk - basisniveau 1 - (A2)
Start
Wednesday August 18
Start
18.08.2021
Period
18.08.2021 to 24.09.2021
Lessons
36
Class no.
06030-21
Teacher
cand.scient.pol. Oscar Otto Sanz

Location
Borgergade 12, 1. floor
Room
125
Time
Wed 09:00 - 11:35
Fri 09:00 - 11:35

Price
DKK 1,990
Time
Wed 09:00 - 11:35
Fri 09:00 - 11:35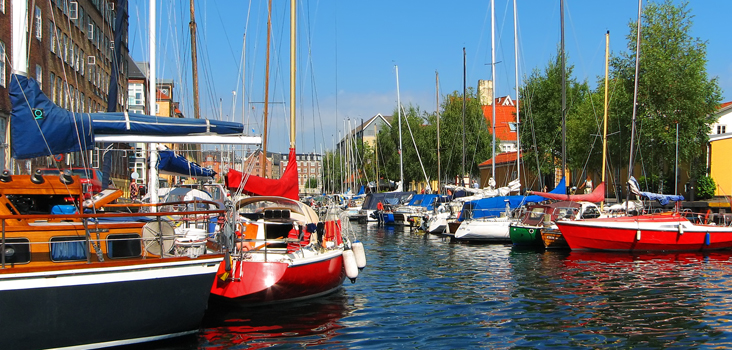 Tal dansk!
På kurset Dansk - basisniveau 1 bliver du bedre og mere flydende på dansk, når du taler med andre.

Det kan være samtaler om:



hvad du lavede, før du kom til Danmark


hvad du laver i Danmark, og hvor længe du skal være her


arbejde, uddannelse og jobmuligheder


Du får flere nuancer i ordforråd og grammatik, når du taler om helt almindelige hverdagsting med din familie eller med dine venner.
Vi taler om steder, og du lærer at fortælle, hvor noget ligger henne i forhold til noget andet.
Vi laver selvfølgelig også lytteøvelser og videoøvelser, så du bliver bedre til at forstå dansk.
Udtalen er så vigtig, derfor arbejder vi hver gang med udtale.
Undervisningsmateriale udviklet på Studieskolen
Undervisningsmaterialet Danish to Go er et lærebogssystem, der er udviklet af undervisere på Studieskolen specielt til Studieskolens kursister. Vi bruger Danish to Go 2, der er en direkte fortsættelse af Danish to Go 1.
Danish to Go 2 består af to bøger, en grundbog og en bog med aktiviteter, som I bruger i klassen, samt et omfattende læringssite med lyd, video, øvelser og resurser med grammatik og ordforråd.
Vi arbejder med kapitel 1-3.
Hvert kapitel består af:


en video med fire gennemgående personer, der oplever typiske hverdagssituationer


en introduktion til nyt ordforråd med små tekster og lytteøvelser


en introduktion til udtale og udtaleøvelser


mundtlige øvelser og opgaver, fx samtaleøvelser


en række øvelser med ordforråd og grammatik


skriveøvelser


Undervisningsmaterialet er inkluderet i kursusprisen. Underviseren deler bøgerne ud i klassen, og du får også automatisk adgang til vores online læringsmiljø Moodle.
Hvordan foregår undervisningen?
Undervisningen er blended learning, hvor vi i klassen arbejder med mundtlig dansk og samtaleøvelser, vi træner udtale og laver lidt grammatik.
Du skal arbejde meget hjemme ved computeren med lytteforståelse, læsning og skriftlige øvelser.
Undervisningen foregår kun på dansk.
Praktiske oplysninger
Dansk - basisniveau 1
svarer til første halvdel af niveau A2 på Den Fælles Europæiske Referenceramme for Sprog.
Kurset er for dig, der kan lidt dansk i forvejen, fx hvis du har taget hele modul 1 på et sprogcenter eller Dansk for begyndere 1 og 2 på Studieskolen.
Der er 6 undervisningstimer a 45 minutter i klassen om ugen.
Vi forventer, at du bruger 8 timer om ugen på hjemmearbejde.
Der er 10-18 kursister på holdet.
Hvis vi på et tidspunkt må lukke for undervisning med fysisk fremmøde på grund af corona, fortsætter holdet med undervisning online.
Onlineundervisning på coronalukkede hold betragtes som almindelig gennemført undervisning, uanset om den enkelte deltager ønsker at gøre brug af denne mulighed eller ej.
Hvis vi må ændre til onlineundervisning, bortfalder kompensation i form af tilbagebetaling eller erstatningsundervisning.
Husk, at du altid kan annullere din tilmelding op til en uge, før dit kursus starter.
Bemærk at der ikke er undervisning d. 27/08 og d. 10/09.
Disse undervisningsgange er i stedet rykket til d. 26/08 og d. 09/09.