Start samtalen (A2+) - online
Start
17.08.2021
Period
17.08.2021 to 23.09.2021
Lessons
24
Class no.
06038-21
Teacher
cand.mag. Michael Eriksen

Location
online
Room
Zoom
Time
Tue 17:30 - 19:00
Thu 17:30 - 19:00

Price
DKK 1,370
Time
Tue 17:30 - 19:00
Thu 17:30 - 19:00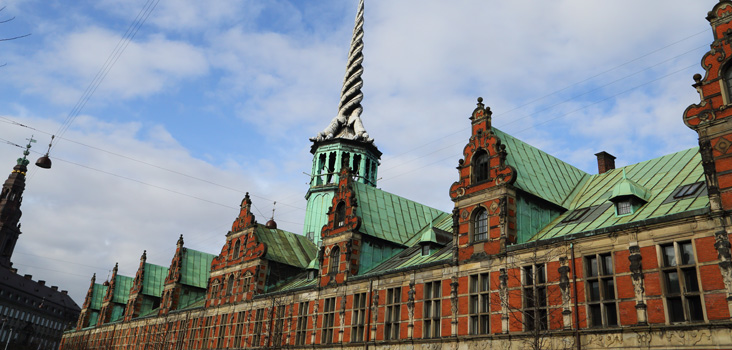 Brug dit basissprog
Kurset for dig, der taler dansk på basisniveau. Måske har du lige afsluttet et kursus i dansk på basisniveau, og du kan forstå og sige mange ting på dansk. Du kan tale med dansktalende om dagligdags emner og deltage i en simpel samtale. Du har et pænt stort ordforråd, og du har mod på at komme et skridt videre på mellemniveau.
Men først har du brug for at øve dig noget mere i at tale dansk.

Dansk i konkrete situationer
Du skal have aktiveret dit ordforråd, derfor øver vi dansk i konkrete situationer. Dette sker ved at du arbejder med forskellige hverdagsemner i samtalegrupper, hvor læreren løbende deltager og hjælper med bl.a. ordforråd og udtale.
Vi arbejder med smalltalkens kunst, som gør det muligt at have de små, men vigtige samtaler i hverdagen.
Måske har du prøvet at stå i en situation, hvor en dansker spørger dig om noget på dansk, og du svarer på engelsk. Først lidt for sent husker du, hvordan du kunne have sagt det på dansk. Det kræver øvelse, før du kan svare spontant. Netop det træner vi på dette kursus.
Mellem hver undervisningsgang skal du lave lidt hjemmearbejde. Det kan typisk være, at du får noget materiale om et eller flere emner, som du skal læse og forberede til gruppesamtalerne.

Praktiske oplysninger:
Vi har udelukkende fokus på samtale og det talte sprog.
Kurset er for dig, der kan noget dansk i forvejen, fx hvis du har taget Dansk for begyndere 1 og 2 og Dansk -basisniveau 1 og 2 på Studieskolen eller modul 1 og 2 på et sprogcenter.
Kurset ligger på niveau A2+ på Den Fælles Europæiske Referenceramme for Sprog (CEFR).
Kurset foregår online i Zoom. Det er nødvendigt, at du har adgang til en computer med god internetforbindelse og webkamera. Det er også en fordel, hvis du har erfaring med at bruge digitale værktøjer og tilegne dig viden gennem onlineundervisning.