Dansk - mellemniveau 1 (B1) - online
Start
17.08.2021
Period
17.08.2021 to 23.09.2021
Lessons
24
Class no.
06043-21
Teacher
cand.scient.pol. Oscar Otto Sanz

Location
online
Room
Zoom
Time
Tue 14:30 - 16:00
Thu 14:30 - 16:00

Price
DKK 1,370
Time
Tue 14:30 - 16:00
Thu 14:30 - 16:00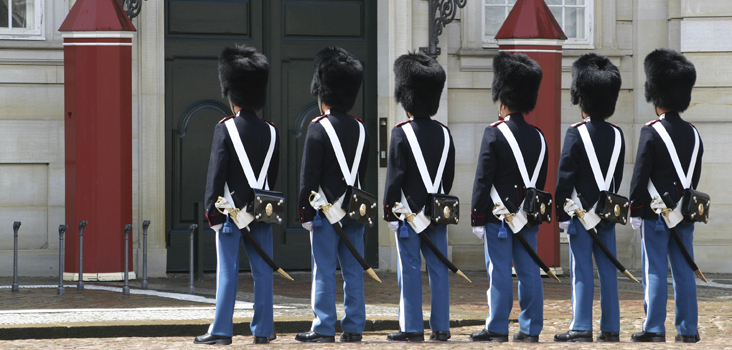 Tal, læs og skriv dansk!
Holdet er for dig, som enten har svært ved at møde op på Studieskolen eller blot foretrækker at lære sprog online. Det kan være, du har en travl hverdag, rejser meget, bor uden for København eller ønsker at effektivisere tiden, du bruger på at lære dansk.
Der er to mødegange om ugen, men de foregår online, så fysisk behøver du ikke være i København.

Et onlinekursus kræver en del selvdisciplin, så for at du får noget ud af kurset, er det vigtigt, at du arbejder selvstændigt med dansk uden for de to gange om ugen. Du skal forberede dig og lave dit hjemmearbejde. Til gengæld tager vi hensyn til, at du har en travl hverdag, så der er ikke meget hjemmearbejde mellem de to mødegange.

Vi fokuserer på, du bliver god til at kommunikere på dansk. Det gør vi ved at tale meget, dele vores erfaringer og løse opgaver sammen.

På kurset Dansk - mellemniveau 1 bliver du både bedre til at tale dansk, og du får endnu mere styr på din grammatik. Du repeterer og udvider dit ordforråd, og efter kurset er du mere sikker, når du skal tale dansk uden for klassen - også hvis du skal tale om nye emner.

Vi taler bl.a. om disse emner:



at være udlænding i Danmark


normer på arbejdspladsen og i hverdagen


boligforhold


krop og bevægelse, fx om sportsgrene


frivilligt arbejde


Du får et mere præcist ordforråd med flere nuancer, fx lærer du, hvornår man skal sige
mennesker
, og hvornår man skal sige
folk
eller
personer.
Du lærer om forskellen på
at tro
og
at synes
og om forskellen på
som
og
der.
Vi laver øvelser med
står, sidder, ligger, løber, går
osv., og vi gennemgår og repeterer verber i alle former. Vi arbejder med tidsudtryk, modalverber, adjektiver og en masse andet.
Du lærer også, hvordan man er høflig på dansk.
Du læser tekster om autentiske personer og skriver e-mails til venner og klassekammerater. Vi taler om vores forskellige oplevelser af livet i og uden for Danmark.
Vi laver lytte- og videoøvelser, så du bliver endnu bedre til at forstå dansk.
Gennem kurset arbejder vi systematisk med udtale, så dit dansk bliver forståeligt og brugbart i hverdagen.
Hvordan foregår undervisningen?
Du skal arbejde ved computeren med lytteforståelse, læsning og skriftlige øvelser. To gange om ugen er der fælles undervisning online, hvor vi arbejder med mundtlig dansk og samtaleøvelser. Vi træner også udtale og laver lidt grammatik.
Undervisningen foregår kun på dansk.
Praktiske oplysninger
Dansk - mellemniveau 1
svarer til første del ud af fire på niveau B1 på Den Fælles Europæiske Referenceramme for Sprog.
Kurset er for dig, der kan noget dansk i forvejen, fx hvis du har taget Dansk for begyndere 1 og 2 og Dansk -basisniveau 1 og 2 på Studieskolen eller modul 1 og 2 på et sprogcenter.
Vi forventer, at du bruger 8 timer om ugen på hjemmearbejde.
Det er nødvendigt, at du har adgang til en computer med god internetforbindelse og webkamera. Det er også en fordel, hvis du har erfaring med at bruge digitale værktøjer og tilegne dig viden gennem onlineundervisning.