Dansk - højere mellemniveau 3 (B2) - online
Start
17.08.2021
Period
17.08.2021 to 23.09.2021
Lessons
24
Class no.
06089-21
Teacher
cand.mag. Laust Mikkel Lundkjær Rasmussen

Location
online
Room
Zoom
Time
Tue 16:30 - 18:00
Thu 16:30 - 18:00

Price
DKK 1,370
Time
Tue 16:30 - 18:00
Thu 16:30 - 18:00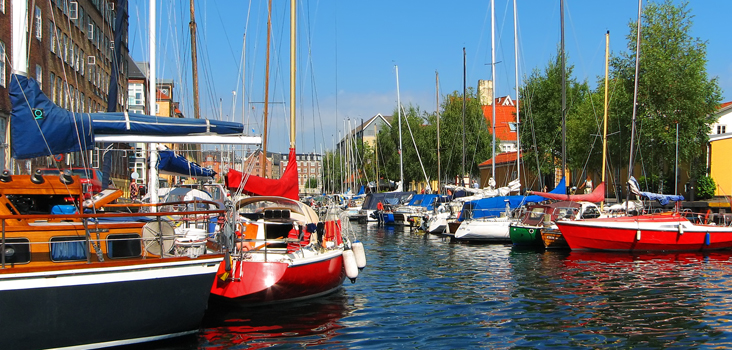 Tal, læs, forstå og skriv dansk!
Vi læser aktuelle tekster, for eksempel avisartikler, og bruger korte tv-programmer som lytteøvelse.
Vi diskuterer forskellige emner fx det politiske system i Danmark, miljø og økologi, skat og brugerbetaling og overvågning.
Du får øvelse i at udtrykke dine egne synspunkter og holdninger om almindelige emner.
Vi arbejder både mundtligt og skriftligt med emnerne, og vi har fokus på, at dit sprog bliver korrekt og nuanceret.
Du lærer at holde et kort oplæg om et emne, du kender i forvejen, og du lærer at skrive en personlig e-mail og et essay om danske samfundsforhold.
Vi arbejder stadig med grammatik og udtale.

Du får øvelse i forskellige talehandlinger:



at foreslå noget


at beskrive noget


at forklare noget


at give eksempler på noget


at vurdere fordele og ulemper ved noget


Efter
Dansk - højere mellemniveau 3 (B2)
kan du deltage i alle samtaler om almindelige hverdagsemner, du kan læse en avisartikel og følge med i et tv-program, og du kan skrive en personlig e-mail og et essay om emner med relation til danske kultur- og samfundsforhold.
Undervisningsmateriale udviklet på Studieskolen
Undervisningsmaterialet er udviklet af undervisere på Studieskolen specielt til Studieskolens kursister. Vi bruger lærebogen: Højt til Loftet. Du køber bogen som ibog her: https://hoejt-til-loftet.ibog.gyldendal.dk/.
Derudover bruger vi forskelligt andet materiale som aviser og tv-klip. Bortset fra lærebogen, ligger materialet i vores online læringsmiljø Moodle, som du selvfølgelig får adgang til. Her kan du også finde din undervisningsplan, dine lektier og øvrige online ressourcer. Du kan også kommunikere med læreren og de øvrige kursister via Moodle.
Hvordan foregår undervisningen?
Undervisningen er online blended learning, hvor vi sammen arbejder med mundtlig dansk og samtaleøvelser, vi træner udtale og laver lidt grammatik.
Du skal arbejde meget hjemme ved computeren med lytteforståelse, læsning og skriftlige øvelser.
Undervisningen foregår kun på dansk.
Kursets niveau
Dansk - højere mellemniveau 3
er det tredje ud af fire kurser, der samlet udgør indholdet på højere mellemniveau B2. De fire kurser tilsammen svarer til hele niveau B2 på Den Fælles Europæiske Referenceramme for Sprog (CEFR).
Kurset er for dig, der i forvejen kan dansk på mellemniveau B1. Du kan frit vælge mellem de fire kurser på B2-niveau, det spiller ingen rolle, i hvilken rækkefølge du tager dem.
Hvis du kommer direkte fra et kursus på mellemniveau B1, anbefaler vi dog, at du starter med
Dansk - højere mellemniveau 1
.
Hvis du skal op til Prøve i Dansk 3, anbefaler vi, at du først tager mindst to kurser på B2-niveau og derefter et kursus, der forbereder til PD3.
Praktiske oplysninger
Der er to online sessions om ugen.
Vi forventer, at du bruger cirka 8 timer om ugen på hjemmearbejde.
Det er nødvendigt, at du har adgang til en computer med god internetforbindelse og webkamera. Det er også en fordel, hvis du har erfaring med at bruge digitale værktøjer og tilegne dig viden gennem onlineundervisning.