Forberedelse til Studieprøven (C1)
Start
17.08.2021
Period
17.08.2021 to 11.11.2021
Lessons
60
Class no.
06132-21
Teacher
cand.mag. Michael Eriksen

Location
Borgergade 12, 1. floor
Room
119
Time
Tue 19:15 - 21:25
Thu 19:15 - 21:25

Price
DKK 3,695
Time
Tue 19:15 - 21:25
Thu 19:15 - 21:25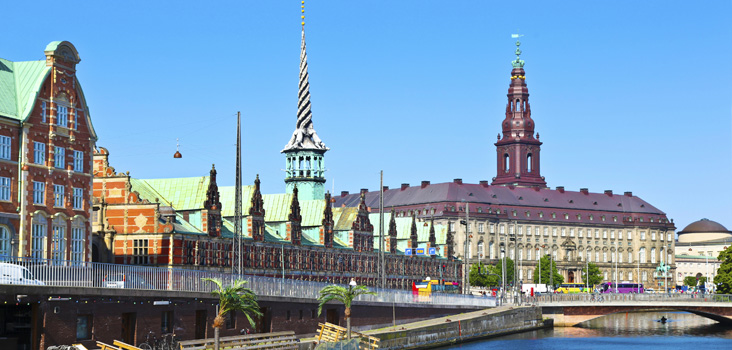 Træn dansk, så du kan bestå Studieprøven
Skal du op til Studieprøven? Så er det en god idé at begynde at forberede dig allerede nu.
Kurset er på et højt niveau, så du skal være dygtig til dansk, fx skal du have taget Prøve i Dansk 3 eller kunne tale og skrive dansk på det niveau.

Vi forbereder Studieprøven
Undervisningen er tilrettelagt som forberedelse til Studieprøven. Det betyder, at vi arbejder med de genrer, der hører til prøven.
Vi træner dine færdigheder i læsning, skrivning og mundtlige præsentationer på et niveau, der svarer til akademisk dansk.
Vi læser tekster om videnskabelige emner, bl.a.:



grøn teknologi


nyhedsformidling


arbejdsmarked i forandring


aktivisme og demokrati


Du får øvelse i forskellige sproghandlinger:


at argumentere


at perspektivere


at ræsonnere


at eksemplificere


Du lærer også at holde en præsentation på fem minutter om et emne, du kender i forvejen. Du får øvelse i at tilrettelægge præsentationen, så du kan bruge den ved en efterfølgende samtale, hvor du skal udtrykke dine egne synspunkter og holdninger om lidt mere komplekse emner.
Vi hjælper dit med at udvikle dit dansk, så det bliver korrekt, nuanceret og komplekst, både mundtligt og skriftligt.
Undervisningsmateriale
Undervisningsmaterialet består af en blanding af aktuelle avisartikler, tidligere prøver og mundtlige oplæg.
Materialet er inkluderet i kursusprisen, og underviseren deler det ud i klassen. Du får også automatisk adgang til vores online læringsmiljø Moodle.
Hvordan foregår undervisningen?
Undervisningen er blended learning, hvor vi i klassen arbejder med mundtlig dansk og sprogrigtighed.
Du skal arbejde meget hjemme med lytteforståelse, læsning og skriftlige øvelser. Du skal også forberede mundtlige præsentationer.
Undervisningen foregår kun på dansk.
Praktiske oplysninger
Kurset er på niveau C1 på Den Fælles Europæiske Referenceramme for Sprog.
Der er undervisning i klassen to gange om ugen, i alt 5 undervisningstimer a 45 minutter.
Forberedelsestid: cirka 8 timer om ugen.
Der er 10-18 kursister på holdet.
Du skal huske at tilmelde dig til Studieprøven hos en af de skoler, der afholder prøven, senest den 30. august 2021
Hvis vi på et tidspunkt må lukke for undervisning med fysisk fremmøde på grund af corona, fortsætter holdet med undervisning online.
Onlineundervisning på coronalukkede hold betragtes som almindelig gennemført undervisning, uanset om den enkelte deltager ønsker at gøre brug af denne mulighed eller ej.
Hvis vi må ændre til onlineundervisning, bortfalder kompensation i form af tilbagebetaling eller erstatningsundervisning.
Husk, at du altid kan annullere din tilmelding op til en uge, før dit kursus starter.