Intensivt dansk sommerkursus - basisniveau (A2)
Start
24.07.2023
Period
24.07.2023 to 11.08.2023
Lessons
60
Course no.:
05020-23
Teacher
cand.mag. Toke Laursen

Location
Borgergade 14, 1. sal
Room
133
Time
Mon 09:00 - 12:30
Tue 09:00 - 12:30
Wed 09:00 - 12:30
Thu 09:00 - 12:30
Fri 09:00 - 12:30

Price
DKK 4,975
Time
Mon 09:00 - 12:30
Tue 09:00 - 12:30
Wed 09:00 - 12:30
Thu 09:00 - 12:30
Fri 09:00 - 12:30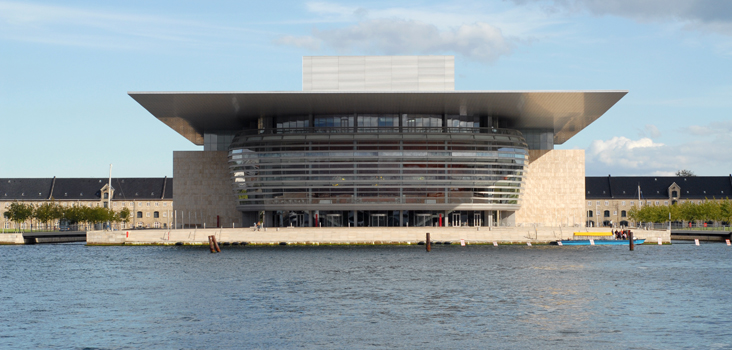 Kurset for dig, der kan lidt dansk
Her lærer du at fortælle mere om dig selv, for eksempel hvordan du har det lige nu, og hvad du har lavet. Du lærer også at tale om andre almindelige emner på dit arbejde, i dit privatliv, og når du bor på hotel eller går på restaurant.
Du lærer mange nye ord, som du kan bruge i forskellige situationer. Vi gennemgår selvfølgelig også grammatik. Det hjælper dig, når du skal have lidt mere komplekse samtaler.

Når du er færdig med kurset, kan du:



være med i en simpel samtale om almindelige, dagligdags emner - det kan for eksempel være arbejde eller studie


fortælle om fremtiden (hvad har du selv af planer?) og fortiden (hvad har du lavet tidligere?)


fortælle om, hvordan du har det, og hvorfor


læse en længere tekst og finde den vigtigste information


forstå nogle instruktioner, der bliver sagt langsomt


Vi arbejder med alle sprogfærdigheder i undervisningen - det vil sige, at du lærer både at forstå, tale, læse og skrive dansk.
Grammatik og udtale
Inden for grammatikken arbejder vi blandt andet. med verber i forskellige tider, adjektiver, ordstilling og andre ting, der er vigtige for at forstå og blive forstået på dansk.
Udtale er altid i fokus i timerne, og især arbejder vi med, at du får mere fluency, når du taler dansk.
Undervisningsmateriale
Vi bruger undervisningsmaterialet
Danish to Go 2
- et omfattende materiale, der er udviklet af undervisere på Studieskolen.
Danish to Go 2
består af en grundbog, en aktivitetsbog samt et omfattende online læringssite med lyd, video og øvelser samt grammatik og ordforråd. Hvert kapitel blander materiale fra bøger, video, lydfiler m.m.
Undervisningsmaterialet er inkluderet i kursusprisen. Underviseren deler bøgerne ud i klassen, og du får også adgang til vores online læringsmiljø Moodle, hvor du kan kommunikere med din underviser, tjekke opgaver og få opdateret information.
Kulturprogram
Om eftermiddagen og om aftenen tilbyder Studieskolen en række forelæsninger om dansk sprog og kultur, workshops, ekskursioner og sociale arrangementer.
Her får du en introduktion til dansk politik, litteratur, historie og hverdagsliv. Se programmet her på hjemmesiden fra 1. maj.
Praktiske oplysninger
Kurset er for dig, der kan lidt dansk i forvejen, svarende til niveau A1 på Den Fælles Europæiske Referenceramme for Sprog.
Der er 20 undervisningstimer a 45 minutter i klassen om ugen.
Der er 10-18 kursister på holdet.