Intensivt dansk sommerkursus - lavere mellemniveau (B1)
Start
24.07.2023
Period
24.07.2023 to 11.08.2023
Lessons
60
Course no.:
05040-23
Teacher
cand.mag. Jeanette Dideriksen

Location
Borgergade 14, 1. sal
Room
127
Time
Mon 09:00 - 12:30
Tue 09:00 - 12:30
Wed 09:00 - 12:30
Thu 09:00 - 12:30
Fri 09:00 - 12:30

Price
DKK 4,975
Time
Mon 09:00 - 12:30
Tue 09:00 - 12:30
Wed 09:00 - 12:30
Thu 09:00 - 12:30
Fri 09:00 - 12:30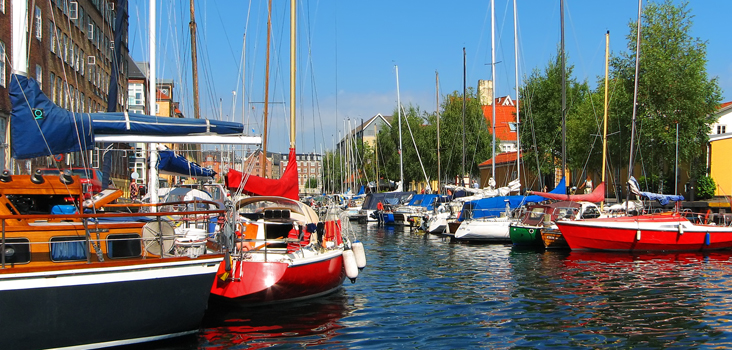 Fortæl, hvad du mener - på dansk
Har du lyst til at lære, hvordan du siger din mening på dansk? Står du nogle gange i en situation, hvor du skal fortælle, hvad din egen holdning er - og argumentere for den? Så er dette det rigtige kursus for dig.
Det vigtigste er, at du får trænet dit dansk. Primært mundtligt. Og fordi du allerede kan dansk på mellemniveau, vil du ofte deltage i samtaler om det, der aktuelt rører sig i verden omkring os. Samtaler, som du næsten lige så godt kunne have på dit modersmål med venner og familie, men som du nu lærer at have på dansk.
Du kommer til at arbejde selvstændigt med dansk - både i klassen, for eksempel når du taler med dine klassekammerater og din lærer, og når du arbejder med dansk på egen hånd derhjemme.
Vi arbejder med lidt mere komplekse tekster (både som tekst, men også i form af lyd og video), der hjælper dig med at få et større ordforråd på dansk.

Når du er færdig med kurset, kan du blandt andet:



fortælle, hvad du mener om noget. Du kan udtrykke dine egne holdninger og argumentere for dem. Du kan uddybe og nuancere det, du mener


fortælle om et emne, der interesserer dig


gengive noget, du har læst eller hørt


Vi arbejder med alle sprogfærdigheder i undervisningen - det vil sige, at du lærer både at forstå, tale, læse og skrive dansk.
Grammatik
Inden for grammatikken arbejder vi blandt andet med verber i forskellige tider, adjektiver, substantiver, ordstilling og andre ting, der er vigtige for at forstå og blive forstået på dansk. Du lærer også mange forskellige faste udtryk.
Udtale
Her på mellemniveauet lægger vi vægt på, at tempoet er realistisk, både når det handler om din egen udtale, men også din evne til at forstå, når danskere taler. Vi fokuserer blandt andet på forholdet mellem skrift og (ud)tale, og vi øver tryk, rytme og melodi i sætningerne. Alt sammen så du får en større fluency, når du selv taler dansk.
Emner
Vi arbejder med forskellige emner. Nogle gange har vi fokus på det personlige, andre gange har vi fokus på det mere abstrakte og generelle.
Emnerne handler for eksempel om sprog, kulturelle og sproglige normer, bolig og boformer, fritids- og foreningsliv, kroppen, sundhed og sygdom og Danmark og verden.
Undervisningsmateriale
Vi arbejder med emnerne i forskellige lærebøger og autentiske tekster fra danske aviser eller websider.
Lyd og video er en naturlig del af undervisningen.
Arbejdet med grammatik tager udgangspunkt i undervisningsmaterialet.
Samlet overblik over kurset
Du får adgang til vores online læringsmiljø Moodle. Her kan du kommunikere med din underviser, tjekke opgaver og få opdateret information.
Kulturprogram
Om eftermiddagen og om aftenen tilbyder Studieskolen en række forelæsninger om dansk sprog og kultur, workshops, ekskursioner og sociale arrangementer.
Her får du en introduktion til dansk politik, litteratur, historie og hverdagsliv. Se programmet her på hjemmesiden fra 1. maj.
Praktiske oplysninger
Kurset er for dig, der kan noget dansk i forvejen, svarende til niveau A2 på Den Fælles Europæiske Referenceramme for Sprog.
Der er 20 undervisningstimer a 45 minutter i klassen om ugen.
Der er 10-18 kursister på holdet.