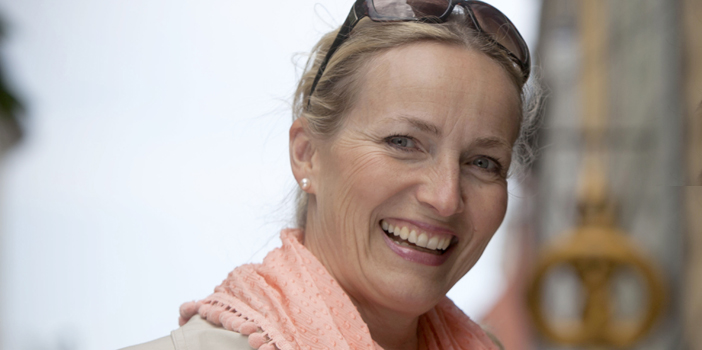 Your favorite place in Copenhagen
"The favorite place I can recommend must be Kongens Have! In all kinds of weather and at all times of the year, I simply love this garden. An oasis in the middle of the city - and only five minutes walk from Studieskolen. The garden is incredibly beautiful and stylish, and yet so popular and inviting for a picnic and for jazz concerts during the Jazz Festival in July."

Who is your favorite Danish writer?
"Karen Blixen. My students at Studieskolen are never allowed to leave us until they know who Karen Blixen was. Often we read some of her texts in the classes Danish for Scandinavians. Or we see the film: "Babette's Feast" (Babettes Gæstebud), which is based on Karen Blixen's short story of the same name."

Which building would you particularly recommend?
"When I do not teach or work at Studieskolen, I am a language coach for the foreign opera soloists at the Royal Opera when they sing in Danish.
I would like to recommend everyone to pay a visit to the Opera. Apart from the fact that the Opera is a wonderfully beautiful building, designed by the architect Henning Larsen, you can hear both classic- and modern operas there. You can also see plays in the theater Skuespilhuset or ballet at Gamle Scene. It really is a great experience and if you are under 25 years of age, you can buy youth tickets at 40% off for all performances."