B1 English Conversation & Grammar
Reduced price

DKK 3,740
Start
06.09.2021
Period
06.09.2021 to 17.01.2022
Lessons
54
Class no.
1011-21
Teacher
MA Wynn Stewart

Location
Borgergade 12, 1. floor
Room
124
Time
Mon 17:15 - 19:45

Price
DKK 4,065
Reduced price
DKK 3,740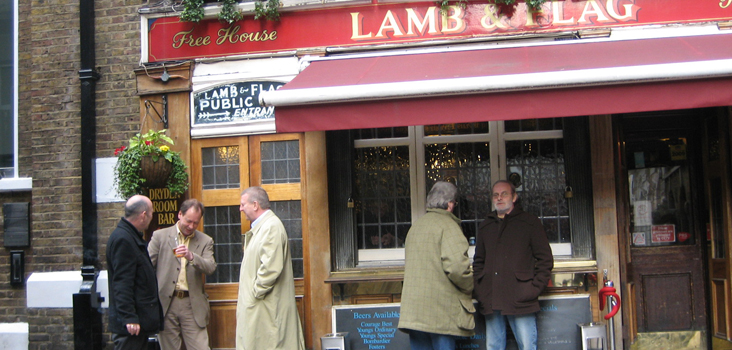 Improve your spoken fluency and grammar
On this course, you will improve your spoken fluency and at the same time the accuracy of your grammar. You will also broaden your vocabulary so that you do not have to search for the right words. After the course, you will be able to discuss topics that you found difficult to talk about previously.

The topics will be selected depending on the needs and interests of the students, but we usually focus on some of the following topics: films, food, health, public transport, music, eating out and holidays.

We will study some more difficult grammar like the past simple and continuous, present perfect and going to and present continuous for the future, but the main focus will be on conversation and speaking. Improving your grammar usually means that you will be able to communicate more precisely.

Some lessons will be based on role-plays, where you will work together in groups to solve a particular task. These fun lessons have been developed by the teachers to get you to talk together as much as possible.

There will not be any written exercises on the course, but you will write when you take notes or when you are preparing for a specific task.

Teaching material
The course is not based on a course book. Instead your teacher will provide all the teaching material, which is taken from a variety of interesting and relevant sources and is included in the price. Throughout the course, you will have the opportunity to share your opinions and ideas with your class. You will develop your linguistic skills in a relaxed and friendly environment.
Preparation time: 1-2 hours.

Overview of the course layout and material
You will receive access to our online digital platform, Moodle. Moodle provides a comprehensive overview of the entire course. You will also be able to contact your classmates and discuss the activities taking place in your class.

On Moodle you can:



see the plan for the course, the individual teaching sessions and homework


see teaching materials including extra materials such as videos


communicate with your teacher and your fellow students


follow up and catch up on lessons missed if you are absent during the course


There is a maximum of 16 students in this class.
Vi tilpasser undervisningen til den aktuelle situation
På Studieskolen viser erfaringen, at man bedst lærer sprog ved at øve sig og tale meget. Det gør vi normalt i klassen, hvor I noget af tiden arbejder i par eller i grupper, så I når at sige så meget som muligt i løbet af timen, og underviseren går rundt mellem jer. På mange hold laver vi også øvelser, hvor I skal op og stå og gå rundt mellem hinanden.
Pga. covid-19 er det ikke muligt at undervise på den måde, for vi kan ikke holde nok afstand. Derfor tilpasser vi hele tiden vores metoder til den aktuelle situation, så vi kan holde afstand, og så det er sikkert for både undervisere og kursister at være på Studieskolen.
NB! Hvis vi på et tidspunkt må lukke for undervisning med fysisk fremmøde på grund af corona, fortsætter holdet med undervisning online. Det kan også ske, at vi må gennemføre en enkelt eller to undervisningsgange online - fx hvis underviseren skal testes.
Onlineundervisning på coronalukkede hold betragtes som almindelig gennemført undervisning, uanset om den enkelte deltager ønsker at gøre brug af denne mulighed eller ej. Hvis vi må ændre til onlineundervisning, bortfalder kompensation i form af tilbagebetaling eller erstatningsundervisning. Husk, at du altid kan annullere din tilmelding op til en uge, før dit kursus starter.