B2 Intensive - ONE WEEK - week 42
Reduced price

DKK 3,150
Start
18.10.2021
Period
18.10.2021 to 29.10.2021
Lessons
25
Class no.
1032-21
Teacher
BA, TEFL Ann Gloster

Location
Borgergade 12, 1. floor
Room
124
Time
Mon 10:00 - 14:25
Tue 10:00 - 14:25
Wed 10:00 - 14:25
Thu 10:00 - 14:25
Fri 10:00 - 14:25

Price
DKK 3,300
Reduced price
DKK 3,150
Time
Mon 10:00 - 14:25
Tue 10:00 - 14:25
Wed 10:00 - 14:25
Thu 10:00 - 14:25
Fri 10:00 - 14:25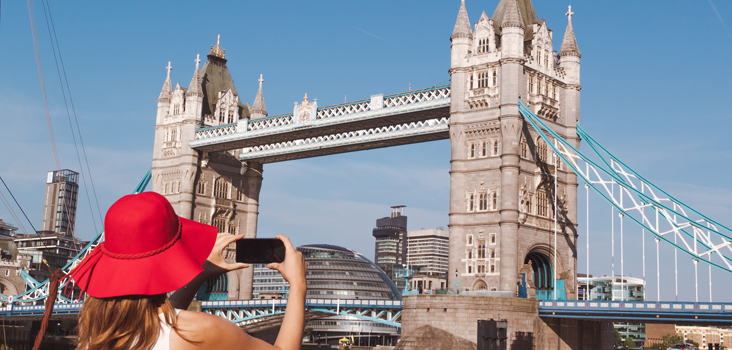 Practise your competent English intensively
If you would like to improve your English fast, we recommend one of our intensive courses. You can quickly broaden your vocabulary and improve your spoken English significantly. On this intensive course, you will become more fluent when having discussions with friends or work colleagues.

This could be in-depth conversations about more abstract or complex issues such as:



Crime and justice


Travel and adventure


Different cultures and communities


Emotions and behaviour


The news


You will also learn language that will help you handle specific more advanced practical situations such as: retelling a news story, reflecting on life events and choices, starting a conversation with a stranger, telling and reacting to a story or agreeing and disagreeing politely.
The primary focus is that you become better at speaking English, but you will also be given written assignments for homework. Most lessons will also involve studying some grammar to ensure that your English is as accurate as possible.
The course focuses on all the four language skills: speaking, listening, reading and writing as well as grammar, pronunciation and vocabulary.
As we will be meeting each day in a week, you will be practising your English every day, which means you will get into a totally different rhythm than if you had only been going to English classes once per week.
On the course, you will typically meet students who need to improve their English because they have recently got a new job, or students who need to improve their English quickly so they can perform well in their current job.
Preparation time: approx. 1 hour a day.
Teaching material
You do not need to buy a book to participate on this course. The teacher selects the material based on your and your fellow students' interests and needs. The material is included in the price. The written tasks will also be adapted to the needs of the students.
Overview of the course layout and material
You will receive access to our online digital platform, Moodle. Moodle provides a comprehensive overview of the entire course. You will also be able to contact your classmates and discuss the activities taking place in your class.
On Moodle you can:


see the plan for the course, the individual teaching sessions and homework


see teaching materials including extra materials such as videos


communicate with your teacher and your fellow students


follow up and catch up on lessons missed if you are absent during the course


There is a maximum of 10 students in this class.
Vi tilpasser undervisningen til den aktuelle situation
På Studieskolen viser erfaringen, at man bedst lærer sprog ved at øve sig og tale meget. Det gør vi normalt i klassen, hvor I noget af tiden arbejder i par eller i grupper, så I når at sige så meget som muligt i løbet af timen, og underviseren går rundt mellem jer. På mange hold laver vi også øvelser, hvor I skal op og stå og gå rundt mellem hinanden.
Pga. covid-19 er det ikke muligt at undervise på den måde, for vi kan ikke holde nok afstand. Derfor tilpasser vi hele tiden vores metoder til den aktuelle situation, så vi kan holde afstand, og så det er sikkert for både undervisere og kursister at være på Studieskolen.
NB! Hvis vi på et tidspunkt må lukke for undervisning med fysisk fremmøde på grund af corona, fortsætter holdet med undervisning online. Det kan også ske, at vi må gennemføre en enkelt eller to undervisningsgange online - fx hvis underviseren skal testes.
Onlineundervisning på coronalukkede hold betragtes som almindelig gennemført undervisning, uanset om den enkelte deltager ønsker at gøre brug af denne mulighed eller ej. Hvis vi må ændre til onlineundervisning, bortfalder kompensation i form af tilbagebetaling eller erstatningsundervisning. Husk, at du altid kan annullere din tilmelding op til en uge, før dit kursus starter.