B1+ English Conversation for Fluency
Reduced price

DKK 1,985
Start
26.04.2023
Period
26.04.2023 to 21.06.2023
Lessons
27
Class no.
4012-23
Teacher
TESOL, PhD Stuart Wright

Location
Gothersgade 14, 1. sal
Room
106A
Time
Wed 17:00 - 19:30

Price
DKK 2,150
Reduced price
DKK 1,985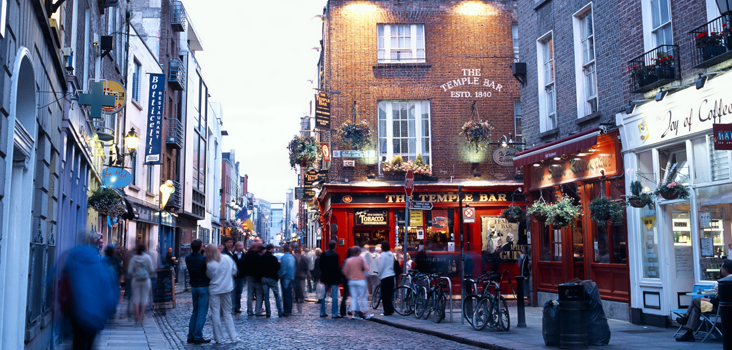 Speak English fluently and pronounce the language correctly
This course is for you if you want to broaden your vocabulary and learn how to pronounce English correctly. We discuss topics in more depth than at the previous levels. For example, instead of just talking about food, we might discuss its cultural meaning in different countries, or different Christmas culinary traditions.

The topics will be selected according to what you and the other students would like to talk about, but we usually discuss some of the following subjects: ethics, culture, social media, relationships, health or addiction.

As well as learning many new words on the course, there will also be a major focus on pronunciation and you will learn some new techniques for pronouncing the language correctly.

This is not a grammar course so we will only focus on grammar if it improves your ability to hold a precise and in-depth conversation.

Preparation time: approx. 1-2 hours.

You don't need to buy a book for this course. Your teacher will select suitable material, which is included in the price.

Overview of the course layout and material

You will receive access to our online digital platform, Moodle. Moodle provides a comprehensive overview of the entire course. You will also be able to contact your classmates and discuss the activities taking place in your class.

On Moodle you can:



see the plan for the course, the individual teaching sessions and homework


see teaching materials including extra materials such as videos


communicate with your teacher and your fellow students


follow up and catch up on lessons missed if you are absent during the course


There is a maximum of 16 students in this class.