B1 English Conversation for Fluency
Reduced price

DKK 2,495
Start
17.07.2023
Period
17.07.2023 to 28.07.2023
Lessons
27
Course no.:
5002-23
Teacher
TESOL, PhD Stuart Wright

Location
Borgergade 12, 1. sal
Room
111
Time
Mon 10:00 - 14:00
Wed 10:00 - 14:00
Fri 10:00 - 14:00

Price
DKK 2,660
Reduced price
DKK 2,495
Time
Mon 10:00 - 14:00
Wed 10:00 - 14:00
Fri 10:00 - 14:00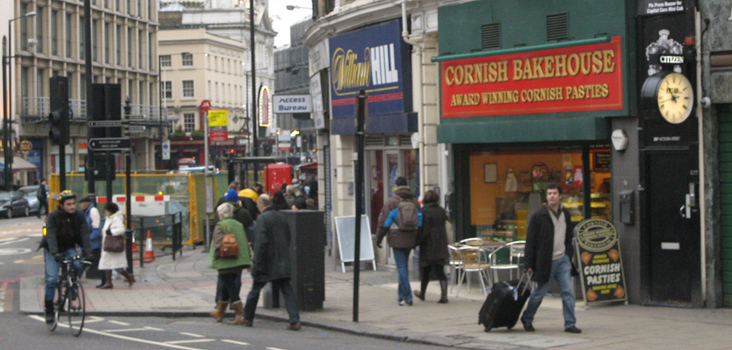 Speak English fluently and pronounce the language correctly
This course is for you if you want to broaden your vocabulary and learn how to pronounce the language correctly. This course is designed to get you to talk together as much as possible and improve your fluency and confidence.

The topics will be selected according to what you and the other students would like to talk about, but we usually discuss some of the following subjects: social media, travel and health and fitness. There will also be a focus on using language to handle everyday, practical situations such as ordering food in a restaurant, cooking and recipes, asking for and giving directions and checking into a hotel.

Because you will be learning many new words on the course, there will also be a focus on pronunciation such as syllables and word stress and you will learn some new techniques for pronouncing English correctly.

This is not a grammar course, but at this level, grammatical mistakes are quite common and they can stop you holding a fluent and accurate conversation. So your teacher will spend some time explaining any grammar mistakes that you and your fellow students make.

Some lessons will be based on role-plays, where you will work together in groups to solve a particular task. These fun lessons have been developed by the teachers to get you to talk together as much as possible.

Preparation time: approx. 1-2 hours.

Teaching material
Material will come from a variety of sources and be handed out in class or via the online learning platform Moodle.

Overview of the course layout and material
You will receive access to our online digital platform, Moodle. Moodle provides a comprehensive overview of the entire course. You will also be able to contact your classmates and discuss the activities taking place in your class.

On Moodle you can:



see the plan for the course, the individual teaching sessions and homework


see teaching materials including extra materials such as videos


communicate with your teacher and your fellow students


follow up and catch up on lessons missed if you are absent during the course


There is a maximum of 14 students in this class.