C1 Everyday English - Mini Intensive
Reduced price

DKK 3,360
Start
27.03.2023
Period
27.03.2023 to 22.05.2023
Lessons
42
Class no.
B3043-23
Teacher
TESOL, PhD Stuart Wright

Location
Borgergade 12, 1. sal
Room
109
Time
Mon 09:30 - 12:00
Wed 09:30 - 12:00

Price
DKK 3,615
Reduced price
DKK 3,360
Time
Mon 09:30 - 12:00
Wed 09:30 - 12:00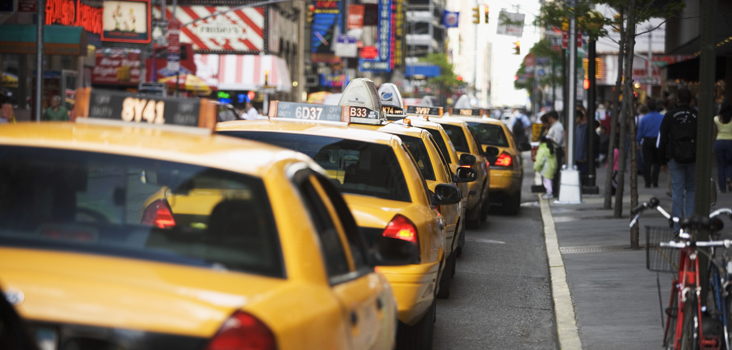 Practise your advanced English intensively twice a week
If you would like to improve your English fast, we recommend one of our intensive courses. You can quickly broaden your vocabulary and improve your spoken English significantly. On this C1 Advanced intensive course, you will become more fluent when having discussions with friends and professional work colleagues.

This could be in-depth conversations about abstract or complex issues such as:



The mind


Education


The environment


Emotions


Change


You will also learn language that helps you handle specific advanced practical situations such negotiating, reaching agreement, managing conversations, giving a presentation or talking about a particular subject.
The primary focus is that you become better at speaking English, but you will also be given written assignments for homework. Most lessons also involve studying some grammar to ensure that your English is as accurate as possible.
The course focuses on all the four language skills: speaking, listening, reading and writing as well as grammar, pronunciation and vocabulary.
As we will be meeting twice a week and there will also be homework, you will be practising your English nearly every day, which means you will get into a totally different rhythm than if you had only been going to English classes once per week.
On the course, you will typically meet students who need to improve their English because they have recently got a new job, or students who need to improve their English quickly so they can perform well in their current job or life situation.
Preparation time: approx. 1-2 hours.
Course length
There are 14 teaching sessions on the course. Each session is 3 lessons. You will join the second half of the course, which started in February. We will study chapters 7-12 of the coursebook.
Teaching material
Navigate Advanced C1 Coursebook with DVD and Oxford Online Skills (Oxford University Press) ISBN 978-0194566896. We will study selected pages. You should buy the book before the start of the course. You can either buy the book online at www.academicbooks.dk or at their shop:
Academic Books
Øster Farimagsgade 5 A
1353 København K
The book includes access to an online skills programme and CD for self-study outside the classroom. In addition, the book can be projected onto the whiteboard so you and the other students will typically follow the teaching there as well as looking in your own book.
Overview of the course layout and material
You will receive access to our online digital platform, Moodle. Moodle provides a comprehensive overview of the entire course. You will also be able to contact your classmates and discuss the activities taking place in your class.
On Moodle you can:


see the plan for the course, the individual teaching sessions and homework


see teaching materials including extra materials such as videos


communicate with your teacher and your fellow students


follow up and catch up on lessons missed if you are absent during the course


Preparation time: approx. 1-2 hours
There is a maximum of 16 students in this class.