B1 Sommertysk samtale - online
Reduced price

DKK 1,485
Start
17.08.2021
Period
17.08.2021 to 02.09.2021
Lessons
15
Class no.
5105-21
Teacher
cand.mag. Sabine Kramer

Location
online
Room
Zoom
Time
Tue 17:00 - 19:10
Thu 17:00 - 19:10

Price
DKK 1,575
Reduced price
DKK 1,485
Time
Tue 17:00 - 19:10
Thu 17:00 - 19:10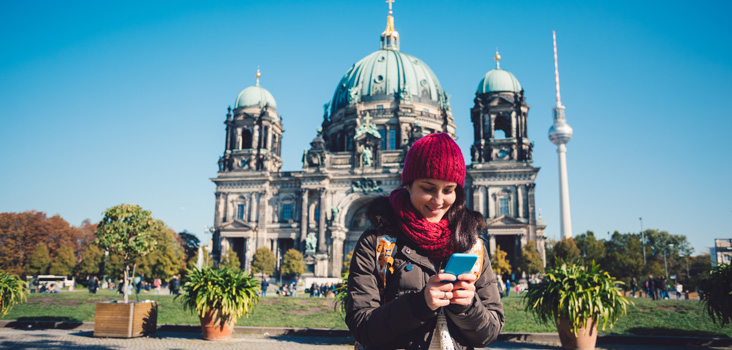 Boost dit tysk
Et sommerkursus for dig, som allerede kan tale en del tysk og har styr på den mest basale grammatik.
Vi fokuserer på, at du taler mest muligt, og du kommer til at tale om en række emner både i plenum og i mindre grupper. Vi inddrager aktuelle lydfiler og videoklip, læser avisartikler og andre tekster, så du både får tungen på gled, får et større ordforråd og får lettere ved at forstå tysk tale.

Derudover inddrager vi relevante grammatiske emner som bl.a. Konjunktiv II og forskellige konjunktioner (bindeord).

Du vil opleve at få større sikkerhed og at kunne kommunikere mere præcist, når du får styr på grammatikken.

Hvordan foregår onlineundervisning?
Du er en del af et hold, som mødes fast to gange om ugen i vores virtuelle klasseværelse via programmet Zoom. Du kan deltage fra din computer eller tablet. Du skal ikke være en teknikhaj for at deltage, men din computer eller tablet skal have et rimeligt webkamera og en rimelig mikrofon, så vi alle sammen kan se og høre hinanden godt.

Få samlet overblik over kurset og materialerne
Du får også adgang til Moodle, der er vores online læringsplatform. Her har du et samlet overblik over hele kurset. Du har også kontakt med de andre kursister, og I kan tale om, hvad der sker på holdet. På Moodle kan du:



se planen over hele kurset, de enkelte undervisningsgange og hjemmearbejde


se undervisningsmaterialer, også ekstra materialer


kommunikere med din underviser og dine medkursister


følge med og indhente det forsømte, hvis du er fraværende i løbet af kurset


Praktisk
Materialet er inkluderet i kursusprisen, og underviseren udleverer det på Moodle.
Der er 8-12 kursister på holdet.