Standardarabisk for let øvede (A2) - online
Start
Tuesday September 7
Reduced price

DKK 2,450
Start
07.09.2021
Period
07.09.2021 to 18.01.2022
Lessons
36
Class no.
1502-21
Teacher

Location
online
Room
Zoom
Time
Tue 19:15 - 20:55

Price
DKK 2,665
Reduced price
DKK 2,450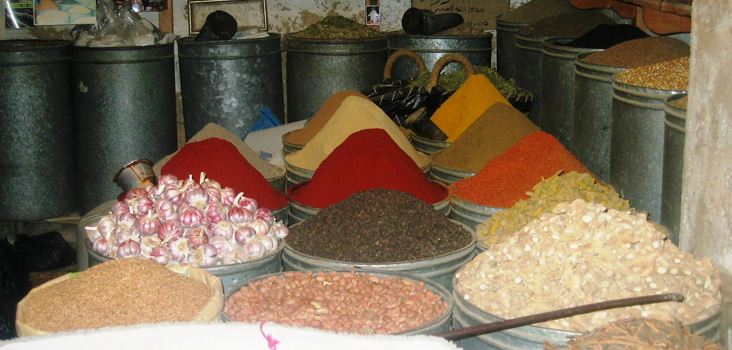 Read your first Arabic article and learn to bargain in the shops
On this course, you will learn how to talk to people on the street and in the shops. You will practise everyday vocabulary, common expressions and how to speak politely. Furthermore, you will learn how to talk more about yourself and ask about other people?s personal lives and experiences.
Among other things we will talk about:



How to interact in a shop and bargain about the price


How to give opinions in a polite way


Shopping for food and clothes


Different holiday celebrations such as Christmas and Ramadan


Your travel preference and the places you have visited


You will also read your first Arabic news article. We start off by learning the most frequently used vocabulary in Arabic media and practise reading the news. You will learn how to look up words in a traditional Arabic dictionary (by root) and to work independently on understanding a text. You will thereby practise the use of word patterns and the root system.
Occasionally, we will read a small paragraph with full case endings and use them as a starting point to talk about cases and repeat the basic rules whilst also learning some of the rarer ones.
You will also be encouraged to hand in short written assignments or prepare an oral presentation e.g. about a city you visited or a subject you know well.
How do the online lessons take place?
You take part in the class via the video conferencing programme, Zoom. Your teacher will upload a secure link to the class meeting room on our digital platform, Moodle. You and your fellow students will meet online once a week. You will work with authentic texts, video and audio clips as well as interactive group tasks. Online classes are similar to face-to-face classes in that you can work in groups, take part in classroom discussions, raise your hand and share your work with everyone. You can participate from your computer or tablet. You do not have to be a technical expert to participate, but your computer or tablet must have a good webcam and microphone so that we can all see and hear each other.
Overview of the course layout and material
You will receive access to our online digital platform, Moodle. Moodle provides a comprehensive overview of the entire course. You will also be able to contact your classmates and discuss the activities taking place in your class.
On Moodle you can:


see the plan for the course, the individual teaching sessions and homework


see teaching materials including extra materials such as videos


communicate with your teacher and your fellow students


follow up and catch up on lessons missed if you are absent during the course


Practical Information Target group:
The course is suitable for you if you who have studied Arabic for approx. 140 lessons. You can use common verbs in the present and past tense to speak about your daily life, your interests and your family. You can describe your home and talk about the weather and the seasons. You can also describe places and people in a simple way. You can form idaafa, plural construction of nouns and numbers and know the inflections for past and present. You know of several types of irregular verbs but need more practice.
Preparation time:
approx. 2 hours a week.
Textbook:
Gateway to Arabic, Book 5, ISBN 9780954083373. You can buy it saxo.dk. We ask you to buy it before the course starts. Please note that the book is in English, and that the teaching takes place in English and Arabic.
Der er mellem 10 og 14 kursister på holdet.