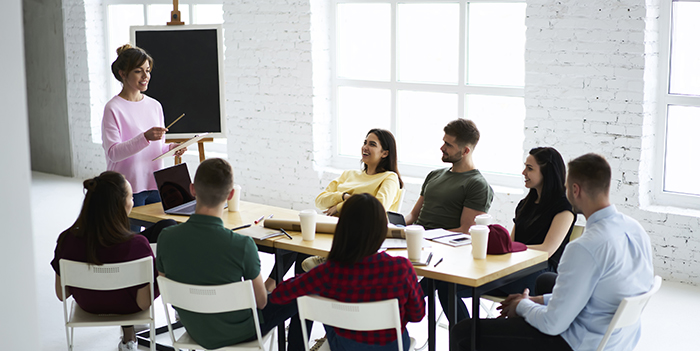 If you want to succeed in society and on the job market in Denmark, your Danish pronunciation needs to be very good. Many Danes simply give up and switch to English if they don't immediately understand what is being said in Danish. If you find this happening to you, you might benefit from our pronunciation course. It will increase your opportunities for seamless Danish communication in your everyday life.
We start by mapping out your unique pronunciation practice needs. Maybe you need to practise saying certain letters and sounds that don't exist in your native language. Or perhaps you have a distinct accent that hampers understanding. After this step, we work systematically with you to improve your pronunciation. We work with the rhythm and melody of the language, stresses and glottal stops as well as singular sounds (vowels and consonants).
This course gives you concrete tools to:
practise your pronunciation
focus on the unique pronunciation needs related to your native language
incorporate good habits for practising at home using our audio material
learn Danish pronunciation rules including table of vowels and phonetic alphabet
understand the 'melody' of the language – i.e. stresses, glottal stops, rhythm and intonation
Do you and your colleagues want to learn together?
If there are more of you wishing to practice pronunciation as a group, we can structure this course as a group class. Target group If you want to get better at pronouncing Danish, then this course is for you.
Aim of the course
The goal is to achieve a marked improvement of your pronunciation so that it is easier to understand what you are saying in Danish.
Course run
A pronunciation course usually runs 20-30 lessons. We recommend 2-3 lessons once a week supported by practice at home. Home practice is crucial as it takes time to first unlearn one's errors and then learn the correct way to say words and sentences.