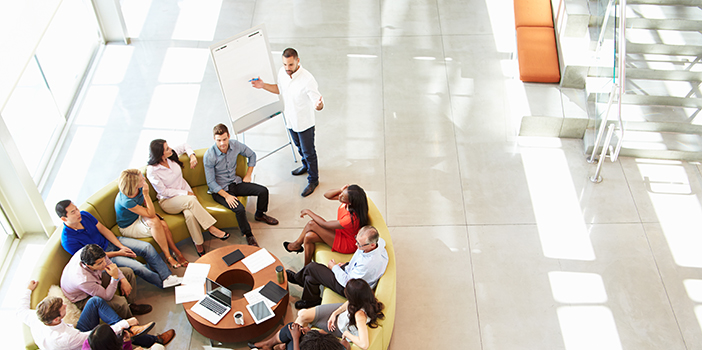 Do you have an awareness of the linguistic proficiency within your company? Is your professional competence clearly demonstrated when communicating in English? Do you feel equipped to compete internationally?

Corporate English can equip your employees with a high level of English proficiency. The course is targeted at companies that have already established English as their business language or plan to introduce it as the primary language. Some of the areas typically covered include:
Negotiations
Presentations
Business meetings
Legal contracts
Written correspondence
Small talk
Or anything else you need!
We first screen for English proficiency and benchmark skill levels within the company. We will then recommend an appropriate range of language courses with relevant content. To document the language qualifications that your employees obtain, we offer an approved Cambridge English exam (for instance, Cambridge English: Business) which certifies that the employees have mastered English in an international business context.

Course content
A course typically consists of the following four parts (however, a Cambridge English: Business certification and the related exam preparation are not obligatory).

Step 1: Screening
Take our online test and receive personal feedback. You can use the test when hiring or deciding the level of current employees.

Step 2: Skill development
We teach the four primary skills (speaking, writing, listening, and reading) in a tailor-made course. Here we focus on expanding work-related vocabulary as well as communicating with confidence.

Step 3: Exam preparation
We make sure that you are thoroughly versed in grammar, written production, and the types of exam questions.

Step 4: Cambridge English: Business certification
We regularly offer exam dates in Vejle, Odense, Aarhus, and Copenhagen. The exams are computer-based. With a Cambridge certificate, you can document your linguistic qualifications internationally.

Course format
Corporate English is available in a variety of formats. We can form internal company classes or provide individual instruction for 30-40 lessons. The course can be held once or twice a week and participants can choose between two to three lessons a week.

Courses can start up at any time with approximately one week's notice, and can be held on the company's premises or in Studieskolen's classrooms on Borgergade, Copenhagen K.