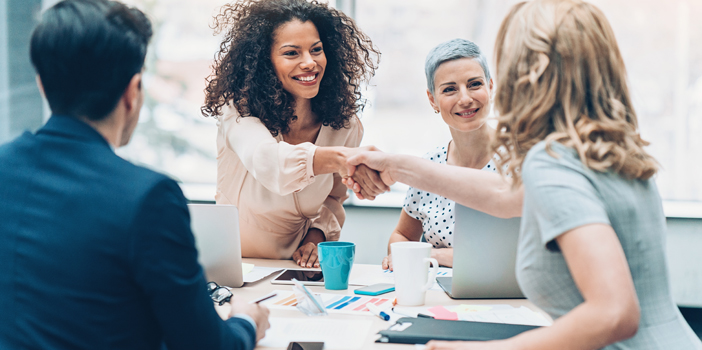 Target group
This course is intended for employees who need to express themselves precisely and accurately in English in business situations.

Course content
The course is based on the participants' language level, the business needs and the requirements the company sets for its employees' linguistic competencies. It is built up on a number of modules designed to develop language skills and vocabulary within specific business areas. The instructors work together with course participants to define their specific needs and tailor the course accordingly. Some of the areas typically covered include:
Business meetings
Presentations
Sales and Marketing
Small talk
Negotiations
Written correspondence
Reports
Accounting
Finance
Insurance
Telephone skills
To cover the topics listed above, the course uses a variety of activities, including role plays, grammar exercises and vocabulary-building techniques.

Course result
At the conclusion of the course, participants:
can express themselves more precisely and with greater confidence in a number of business situations
have built up a collection of practical skills and vocabulary, which put them in a position to represent their company in a professional and effective way
Course format
Our Business English courses can be offered in a variety of formats and set-ups. We can form internal company classes or provide individual instruction for 30-40 lessons. The course can be held once or twice a week and with two to three lessons a week.
Courses can start up at any time with approximately one week's notice, and can be held on the company's premises or in Studieskolen's classrooms on Borgergade.

Course prices vary according to the contents of the course and the number of participants.