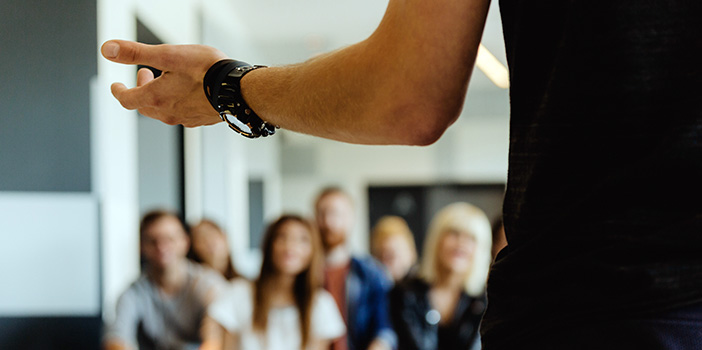 Target group
This course is intended for lecturers and instructors who wish to improve their oral proficiency in English as well as their skills in giving lectures in English to international students.

Course result
You will:
get hands-on practice with delivering lectures in English
develop your ability to express topics in your teaching area in English
enhance your extemporaneous speaking ability through practising responding to spontaneous questions
Course content
This course is designed to give you practical, hands-on experience in teaching and handling classroom matters in English. We'll cover:
how to handle question and answer sessions and discussions
how to present concrete and theoretical matters
how to give lectures and other classroom instruction
The course also includes an intensive brush-up designed to help participants improve their fluency and pronunciation, expand their vocabulary and learn how to express ideas in a variety of different ways.

Course format
The course usually runs over five full days. As with many of our courses, the time and composition of the course can be tailored to the needs of the participants.