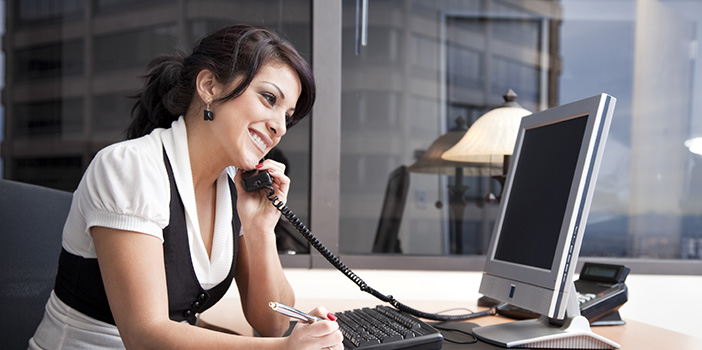 Achieve greater success in business life. A course in business language allows you to represent your business with greater authority and to express yourself with greater self-confidence and language proficiency.

Among other things, we can work with language and vocabulary in the following situations:
Business meetings
Presentations
Sales and marketing
Negotiations
Written correspondence (for example e-mails or written reports)
The financial market
Accounting and bookkeeping
Insurance
Telephone conversation
Small talk
We train the relevant terminology used within your profession, and at the same time, you strengthen your general language level and your understanding of the country's business culture.

What do you get out of the course?
When you finish the course, you:
Feel more secure in speaking the language
Have an enriched vocabulary, so you can function in many more situations
Have eliminated grammatical errors
Have acquired tools for maintaining your skills on your own – and continuing to improve
Have acquired tools for analyzing your language, improving it and constantly making it more correct
Have greater language self-confidence
During the course, we will also cover the country's business culture and codes of cultural conduct.

How do we teach?
We always use our participants' needs as the point of departure and tailor courses accordingly.
We base our instruction on your current level and professional demands relating to your job function.
We work extensively with speaking skills and conversation exercises. We bring in listening and writing exercises to the extent that employees express a need for them.
We emphasize variation in instruction, using many different types of assignments – role-playing, among other things.

Teaching materials
We choose teaching materials based on the participants' needs, and we like to include the company's own materials, for example sales brochures, texts from the website or manuals.

Which languages can you learn?
Of course, we teach the major European languages such as English, German, French, Spanish and Italian. You can also take the courses in a number of other languages – for example, Arabic, Chinese, Japanese, Russian, Polish, Dutch and Greek. We teach the Nordic languages – Swedish, Norwegian, Finnish, Icelandic and Greenlandic, and we offer courses in languages like Indonesian, Hindi, Thai, Persian and Hebrew. Contact us if you need a language not mentioned here.

The course programme
We arrange the course as an internal one at your company or as one-to-one tutoring.
We recommend 30-40 lessons in all.
We can offer the course in one or two sessions of two or three lessons per week, for example.

A course can be started at any time with about one week's notice and can be held at your business or at Studieskolen in the heart of Copenhagen.