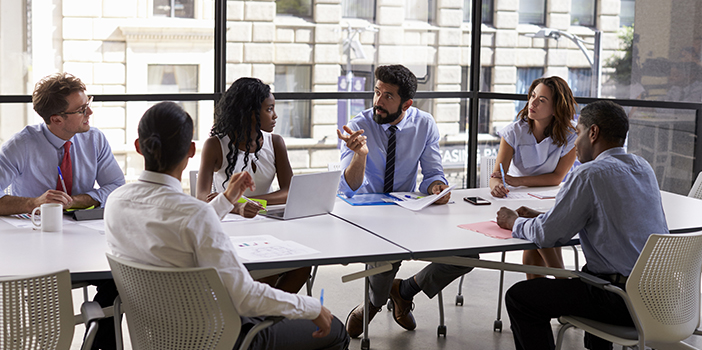 Target group
This course is intended for experienced business professionals who want to speak English on a negotiation level.

Course content
This course focuses on intercultural communication. It is designed to prepare the participants to conduct business in English on a global playing field.

The course covers:
Perfecting presentations and lectures
Handling intercultural negotiations
Comprehensive pronunciation work
Business coaching
The course's specific content and focus are tailored to the needs of the participants. It is a highly interactive, hands-on course which utilises a combination of role play, presentations and stimulating exercises designed to build participants' confidence and assertiveness.

Course result
At the end of the course, participants will be able to:
successfully conduct negotiations in English
give presentations that inspire confidence and build a common ground with the audience
build long-lasting business relationships in a multicultural environment.
Course format
The Executive English course can be designed in a format that suits the individual participants. We can form internal company classes or provide individual instruction for 30-40 lessons. The course can be held once or twice a week and with two to three lessons a week.

Courses can start up at any time with approximately one week's notice, and can be held on the company's premises or in Studieskolen's classrooms on Borgergade.

Course prices vary according to the contents of the course and the number of participants.