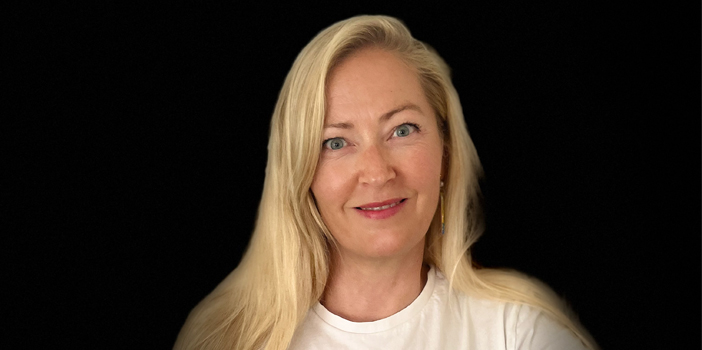 What are your favourite places in Copenhagen?
"I live on Vesterbro in Copenhagen.
I like sitting on a step in my neighbourhood while I drink the coffee I brought with me and read a book, all while the sun sets over the rooftops and warms my face.
I also love all the many locations by the waterfront in Copenhagen. I stare so far out over the horizon that water and sky meet behind a bridge, a kayak, some swimmers, a boat – or a gliding bird.
I feel at home at Kunsthal Charlottenborg. This is a place where I can recognise thoughts and feelings that I am no longer alone with. The artworks of these contemporary artists provoke and inspire me. I admire them.
I like to take my friends or family on a one-day holiday in Copenhagen. A day to experience known or unknown places together. Perhaps an event on Facebook or Instagram makes us pack a small bag and go out to experience Copenhagen.
I truly AM here in Copenhagen."

Do you have a favourite book in Danish?
"I am very fond of Inger Christensen's 'Alfabet', which is a collection of poems starting with:
1 abrikostræerne
abrikostræerne findes, abrikostræerne findes

2 bregnerne
bregnerne findes; og brombær, brombær og brom findes; og brinten, brinten.
The collection develops in a rhythm carried by the sequence of the alphabet and the Fibonacci numbers. Using beautiful words, you get a lovely trip into a world that you know and see anew."