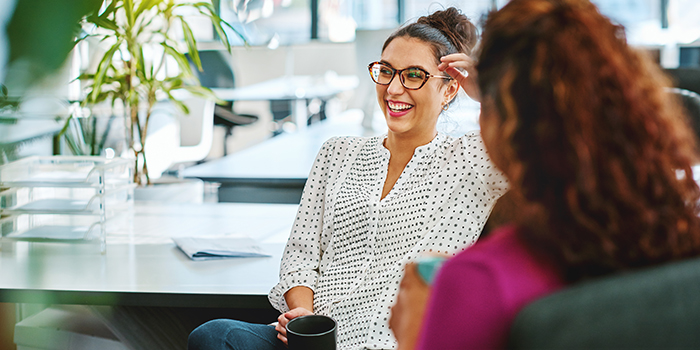 If you are a non-Dane working in Denmark, you might need to improve your Danish skills in order to progress professionally as well as socially at work. If you follow Studieskolen's 1:1 course you can make that progress fast, as our courses are structured uniquely according to your needs.
In this course in business Danish you will:
expand your Danish vocabulary in relation to social or professional situations
practice correct grammar and word order so it becomes less obvious that you are not a native speaker
focus on your written Danish
Business Danish for a group of colleagues
Are you a group of co-workers or perhaps an entire department who want to improve your Danish together? We also offer teaching in smaller groups based on your needs. We can base the teaching on classic instruction material combined with texts from your place of work that you assist us in selecting. This could be sections from your website, newsletters, reports or other texts that are suitable and may be used with your permission.